Industrial Airless spray is the most common method in
Metal surface treatment, shipyards and the protective coatings
industry generally. It is also used for painting wooden
surfaces, product painting in the wood industry and for
construction painting.
Application:
• Furniture and Timber Works
• Metal Surface Treatments
• Marine and Shipyard Buildings
• Roof coating
• Building and Construction Companies
• Railroads, Streets and Public Facilities
Furniture and Timber Works
Telansen Air Assisted Airless Fine Finish Sprayers are a great choice when you need to move fast, finishing cabinets and woodwork in a large development. Airless Sprayer are Suitable applications for medium to high volume manufacturing environment: Woodwork and Furniture (Stains / Sealers / Primers / Top Coats)
Metal Surface Coating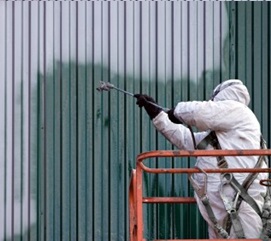 Telansen Pneumatic Airless Spryer Equipment are widely used to treat metal surfaces and steel structure. Compress air driven Airless sprayer are the best to use when applying thick coating like Primer,Anti-corrosion,High Inorganic zinc coating,Epoxy iron red coating,Peel able coatings…
Marine and Shipyard Building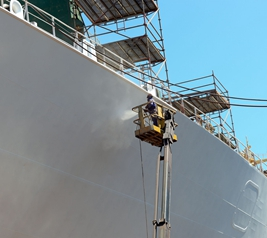 Telansen Pneumatic Airless Spryer Equipment are suiteable For high solids,mastics and protective coatings,or anywhere high pressure,large tip sizes required,
For high volumn,high pressure application from zinc rich primers to epoxy mastics on ship,bridges and other larege concrete or steel structures.
Can connect 150meters long hose.